Forum for Academic and Institutional Rights, Inc. Monday, June 17, January 2, - "Last year I held a number of meetings with gay soldiers and marines, including some with combat experience in Iraq, and an openly gay senior sailor who was serving effectively as a member of a nuclear submarine crew. Though in the current administration inthe President stated that a goal of his is to not allow transgender men and women from serving in the military. With many controversial public issues, the military has been in the forefront of society throughout history.
Despite these strides toward inclusive health care, outdated regulations continue to prevent some veterans from accessing medically necessary care.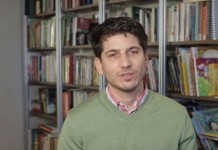 I believe the privacy rights of all Americans in uniform have to be considered, especially since those rights are often infringed upon by conditions of military service. This kind of exclusion targeting transgender veterans lacks basis in medical science or even cost savings. Murphy, D-Pa.
Special Case in the Armed Forces.